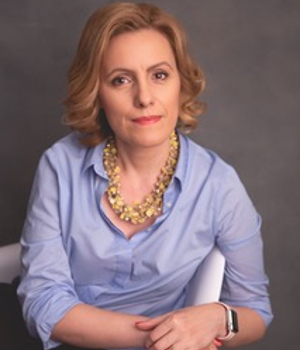 Mihaela Brînzoi is a trainer and organisationl consultant with more than 20 years of professional experience. Her journey continues, adding skills for coaching and facilitation of programmes on leader growth and accountability, goal setting and taking an active role in reaching aimed results.
Mihaela is a Transactional Analyst under supervision in the organisational field and, through her work as a specialist in organisational development, she often speaks about how you can influence the culture of a team when you choose to influence others through your own change. Some of her favourite programmes are those in which she guides people to model their own set of values that will support the vitality and depth of a relationship, of a team or of a community.
Passionate about people's stories and about their tenacity in succeeding when, apparently, not even they don't give themselves a vote of confidence, Mihaela is one of those persons you want to meet. She has her own collection of stories that inspire and encourage you to persevere towards your goals, by making the changes you need in order to get your expected results.
---
---