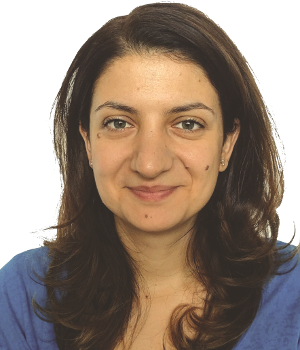 Alexandra Gheorghe is a psychotherapist in private practice in Bucharest. She has been a part of the TA community since 2007 and is a Certified Transactional Analyst in psychotherapy (CTA-P) since 2015. She currently manages the ARAT library in Bucharest, is a member in the Ethics Committee, and a reviewer for the Transactional Analysis Journal. Although she is a therapist, she keeps peeking at the educational area of TA, as a personal interest and without a well defined objective. She likes to write and lives with the conviction that happiness smells like one of the following: coffee, books, or fig leaves.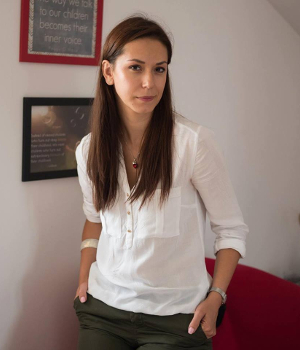 Alina Comendant is a psychotherapist in private practice in Ploiești and online. She works with children, adolescents and adults in individual sessions, but also in therapy groups. She enjoys exploring new cultural territories and engaging enthusiastically in professional challenges.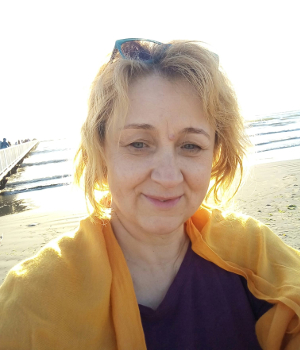 Daniela Simache says about herself that she is 26 years old in her heart, and older in her ID. She is a supervisor in clinical psychology and a Certified Transactional Analyst in psychotherapy (CTA-P). She is happy about her involvement in organising the conference, and launches this invitation to the participants: "I'm waiting for you to join us at the 2019 ARAT Conference so that we can (re)gain and (re)connect our vitality. Because it exists in each of us!"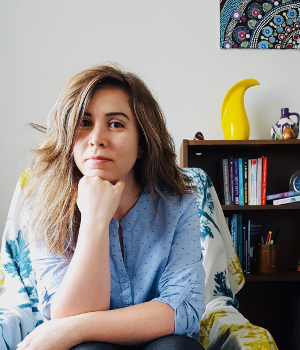 Corina Ștefan is a clinical psychologist; she is currently training to become a psychotherapist in TA. Due to her professional and personal experience, she is passionate about working with topics related to femininity, maternity, the expat life, cultural identity. So far she has lived in Romania, Spain, Vietnam and the Czech Republic, which has allowed her to work with people from different cultures (Asian, European, Middle Eastern, American, South-American), different sexual orientations, religions, ages, philosophies of life. This aspect of the profession of psychologist is one of her dearest: the opportunity to know and to work with the infinite possibilities of the human identity.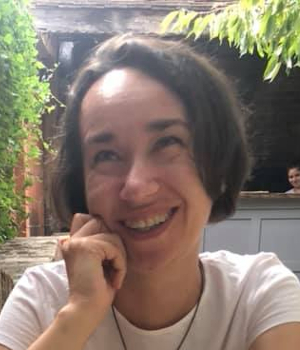 Cristina Pop is a psychoterapist under supervision in TA, working in private practice in Timișoara. She has a passion for stories – reading them or watching them on stage, writing them, and, especially, listening to those of the people who choose to share them with her in person, and supporting the narrative's development towards growth and a zest for life. The story of this conference is one in which she took part with delight and with the confidence that those few days we spend together will bring a boost of vitality for each of us.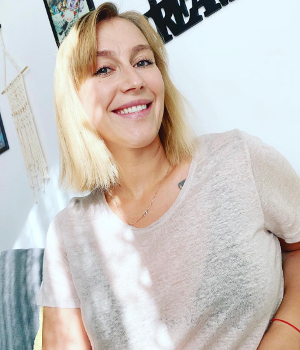 Daniela Danalachi-Mbogori is a psychotherapist under supervision, specialized in TA and in identity-oriented psychotrauma therapy. She cultivates a passion for the study of the human psyche, psychogenealogy, and film. From the experience of working with herself, and also with the people she has had the honour to accompany in their own process of self discovery, she has learned that both the answers and the resources are inside ourselves. The search and the finding of our own truth can represent, she considers, the most important reward for the work done.
Diana Deaconu is a Certified Transactional Analyst in psychotherapy (CTA-P) since 2013, co-editor for the Transactional Analysis Journal, and member of the ARAT Board. She enjoys writing and does it from the conviction that sometimes words can be animated and generating movement, rather than static or constraining. This, together with bike riding, are the activities through which she matches her vitality with her freedom. And this is precisely the combination she wishes to bring in the organisation of the conference!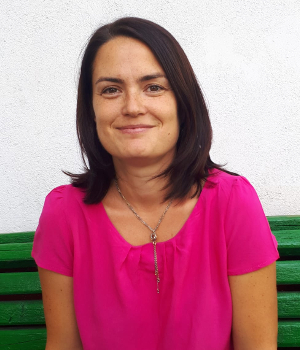 Ioana Pîrvu is a psychotherapist, Certified Transactional Analyst in psychotherapy (CTA-P), and has been working in private practice for 16 years. She is attached to TA and to the people she has met while learning to become a psychotherapist. Some of the rich, challenging in many ways, and beautiful experiences throughout this relationship have been related to the conferences. This is why she is very happy to be, along with dear friends and new people she likes very much, an organiser of the conference on vitality.
Collaborators of the organisers' team:
Ionela Masdrag – Secretarial activities
Alina Rus – Treasury activities
Magda Suslov – Translation activities