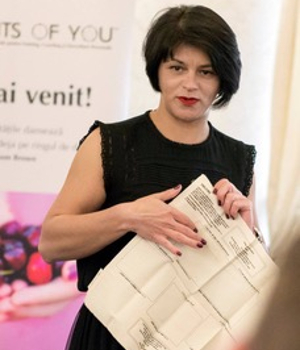 Oana Niculae is a professional coach combining her acquired competences with those of expert facilitator of the Points of You® system in Romania, whose manager and country leader she is since 2014. She started her professional training from her personal desire to evolve, and on the way she developed skills for offering others a space for partnership, trust, growth and transformation.
Coaching became her support for integrating the expertise, competences and skills acquired in time, at the level of understanding and application, on a cognitive, emotional and even spiritual level.
She lives with the conviction that those who offer this space for evolution and transformation have the responsibility to bring value first of all through their presence, then through their ethics and continuous training. She follows, with flexibility, the goals in personal and group change processes, and looks at the quality of her clients' results through the lens of performance indicators.
---
---