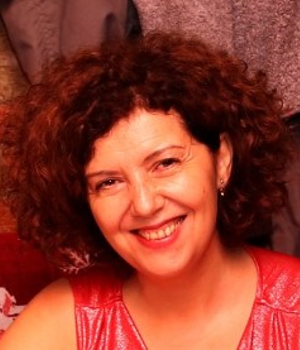 Claudia Buzoianu is a psychotherapist with a private practice started in 2004 under supervision within the International Center for Transactional Analysis, coordinated by John Parr, and currently with more than 10 years of activity within the Professional Association Esential Psy.
She started her career working as a speech therapist, with children having mental and hearing deficits. She worked as a psychologist in the child protection system, offering counselling and support to adolescents with delinquent behaviour and to their families. She simultaneously developed her interest for working as a soft skills trainer within the Irecson Institute, School of Tourism. She developed and delivered the course "Effective communication in business", addressing those interested in gaining various types of accreditation in the field of tourism, course which is based on the method of Transactional Analysis. Over the years, this course has been delivered in more than 10 Romanian cities, with a large number of participants.
Her interest for promoting TA as a method of therapy and of understanding interpersonal communication and relationships has led to various appearances in the media, TV and online; her published articles can be found on her personal blog – psihoterapiepentrutoti.wordpress.com, Cafe Gradiva, Mediafax. She has a passion for literature, dance, Argentine tango, swimming, and has literary skills.
---
Activities delivered by Claudia Buzoianu:
"All People are OK"
(Conference: Saturday, October 26th, 14.00 - 15.45)
---