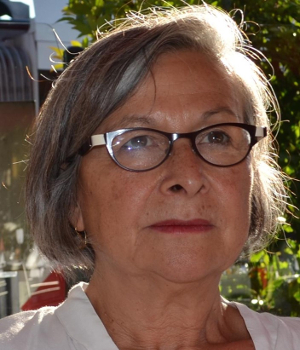 Maria Teresa (Resi) Tosi lives in Rome and works as a therapist, trainer and supervisor in Transactional Analysis.
She has especially contributed to TA theory through her work on narrative script theory. She has published articles in the TAJ (Transactional Analysis Journal) as well as several books.
Maria Teresa Tosi was awarded the EATA Gold Medal in 2013 for exceptional contributions brought to the EATA community: Resi was president and vice-president of EATA, president of the PTSC (Committee for Standards in Training) and president of the research committee of EATA.
She has also been recently appointed as coordinator of the TEW EATA (teaching endorsement workshop to become a PTSTA), starting 1st of January 2020.
In the present, she is especially interested in the dialogue between contemporary research in psychotherapy, theoretical findings and Transactional Analysis.
---
Activities delivered by Maria Teresa Tosi:
"Supervision sessions (TSTA preparation)"
(Conference: Saturday, October 26th, 16.00 - 18.00)
"Round table: "Resilience and Vitality. Important Factors""
(Conference: Sunday, October 27th, 09.30 - 11.00)
"Life Script and Life Stages: Challenges and Resources"
(Conference: Sunday, October 27th, 11.30 - 13.15)
"Vitality and Morality: A Developmental Vision of Morality"
(Conference: Sunday, October 27th, 14.45 - 16.30)
"Vitality, Lost and Found: the Treatment of Dependent and Avoidant Personality Disorders"
(Postconference: Monday, October 28th, 09.30 - 18.00)
---